From the unique dapper look at workplace, to shinning at your best friend's party, to impressing your soul-mate at the first meeting, luxurious timepieces define your personality and has the potential to distinguish you from the crowd. But, for majority, if not for all, getting hands on fashionable and durable timepieces might take a year's saving.There is a million-dollar question, what makes the traditional luxury watches so expensive? Is it the cost of the materials used? Or the something else? Ironically, the answer lies in the later part.According to our research, a wrist watch sold for $1,000 costs no more than $50 (i.e. 95% margin). The biggest chunk of the price goes to the pockets of intermediaries – wholesalers, distributers and retailers.At Sveston, we are different. We are utilizing our decades of experience in watch-making and logistics to bring luxurious timepieces at your reach. The benefits of disintermediation are translated into lower prices, affordability for YOU and competitive edge for Us.We augment French inspired designs with Japanese machines and blend it with our years of experience, in fashionable and bold colors, to make masterpieces, that are matchless in style, durability and affordability.



"TO DELIVER TIMEPIECES THAT ARE MATCHLESS IN STYLE, DURABILITY AND AFFORDABILITY."

We at Sveston, successfully disrupted the overpriced fashion industry. With over 4 decades of experience in watch-making & supply chain, we are able to provide timepieces possessing style and durability at radically fair prices.From dapper look to the rough and tough sporty attire, to party wear, to casual outfit, you can get ideal timepieces for yourself and your better half. Our unique designs and matchless watch box make Sveston ideal for gifts.With the help of Social Media and exceptional word of mouth marketing we are able to make Sveston a global brand having 10 million happy customers (and counting…).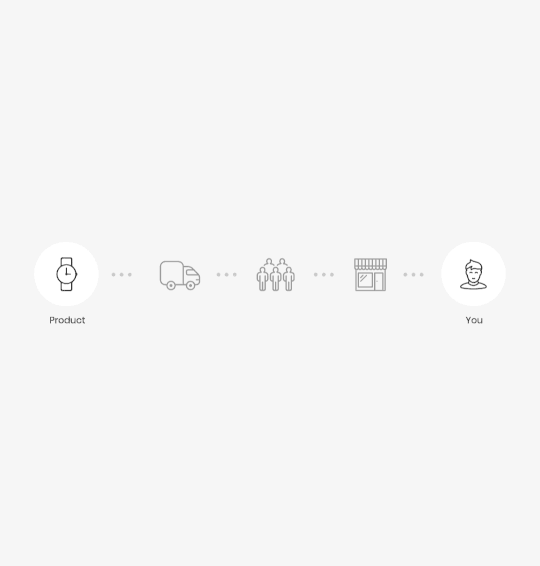 Sveston is a direct-to-consumer brand thus we price our Timepieces at fraction of the similar quality and similar fashion brands. According to a survey conducted by Sveston, the prices by luxury brands are set at 30-40 times the cost of manufacturing and a major chunk of the margin are attracted by the distributers, wholesalers and other intermediaries involved. Further, we believe in high volumes and less margins. This apparently, result in similar profit in money terms but greater customer satisfaction and even greater number of brand advocates. We never compromise on quality, in-fact, all our Timepieces are crafted from the same top-quality components as other premium watch brands. We are so confident about the quality that we offer 1 year international warranty on each Timepiece. Wherever you are and whatever your problem, we will make it right for you. We could continue congratulating ourselves for our wonderful work, but we'd prefer you experience the Sveston difference yourself. Our premium-quality watches are waiting to be discovered.

1 YEAR INTERNATIONAL WARRANTY

We are so confident about the quality that we offer 1 year international warranty on each Timepiece.
We have over 12 million customers from all around the world
We deliver your watches when you need them for that special occasion or someone.